Toronto's Architectural Marvels: Elevate Your Urban Exploration
Toronto's Architectural Marvels: Elevate Your Urban Exploration ===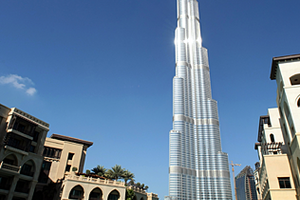 Toronto, the bustling metropolis in Canada, is not only known for its vibrant culture and diverse communities but also for its architectural marvels that adorn its skyline. This city beautifully blends old and new, offering a unique visual experience for anyone who appreciates the art of architecture. From iconic landmarks to hidden gems, Toronto is a treasure trove waiting to be discovered by urban explorers. So, grab your camera and embark on a journey through the architectural wonders of this magnificent city.
The Unique Blend of Old and New: Toronto's Architectural Marvels
Toronto's architectural landscape is a delightful blend of old and new, showcasing the city's rich history and its forward-thinking nature. One of the prime examples of this unique blend is the Distillery District. This historic neighborhood, once home to the largest distillery in the British Empire, now features stunning Victorian-era industrial buildings that have been transformed into hip restaurants, galleries, and boutiques. Walking through this district feels like stepping back in time, while still being surrounded by the modern energy of the city.
Another architectural gem that showcases Toronto's blend of old and new is the Royal Ontario Museum (ROM). Its iconic Michael Lee-Chin Crystal addition, with its sharp angles and glass facades, stands in stark contrast to the museum's original 1912 building, which boasts a beautiful neoclassical design. This juxtaposition of architectural styles not only creates a visually striking experience but also symbolizes the city's embrace of both its past and future.
Experience the Iconic Landmarks: A Journey Through Toronto's Architecture
No exploration of Toronto's architecture would be complete without a visit to its iconic landmarks. The CN Tower, an engineering marvel, is a must-see for anyone visiting the city. As one of the world's tallest freestanding structures, the tower dominates the skyline and offers breathtaking views of the cityscape. Its sleek and modern design represents Toronto's bold and progressive spirit.
Another iconic landmark is the Casa Loma, a majestic castle nestled in the heart of the city. This architectural masterpiece, with its Gothic Revival style, takes visitors on a journey through time. Exploring its opulent rooms, secret passageways, and lush gardens is like stepping into a fairytale. Casa Loma not only showcases Toronto's architectural prowess but also provides a glimpse into the city's historical past.
Discover the Unseen Gems: Hidden Architectural Marvels in Toronto
While Toronto's iconic landmarks draw crowds, there are also hidden architectural gems tucked away in lesser-known corners of the city. One such gem is the Hearn Generating Station. This massive decommissioned power plant, with its industrial beauty, has been transformed into a hub for cultural events and exhibitions. The juxtaposition of the old machinery against contemporary art installations is a sight to behold, making it a must-visit for architecture enthusiasts.
Another hidden gem is the Artscape Wychwood Barns, a vibrant community space that was once a streetcar maintenance facility. The adaptive reuse of this historic building has created a unique venue for artists, farmers markets, and community events. Its architectural charm lies in the preservation of the original structure while adding modern elements, showcasing the city's commitment to sustainable design and community engagement.
Toronto's Architectural Marvels: A Feast for Your Senses ===
Toronto's architectural marvels offer a truly captivating experience for both locals and visitors alike. The unique blend of old and new, the iconic landmarks, and the hidden gems all contribute to the city's architectural identity. Whether you are strolling through the Distillery District, gazing up at the CN Tower, or exploring the Hearn Generating Station, Toronto's architecture will leave you in awe.
11 Zaha Hadid Buildings Structures amp Architectural Marvels Iraqiborn British architect Zaha Hadid was undeniably one of the most influential figures of 21st century architecture and her unexpected death in 2016 was grieved by the architectural community Born in 1950 Hadid studied at prominent institutions around the world including the The Millau Viaduct is a cablestayed bridge that spans the valley of the River Tarn near Millau in southern France Designed by the French structural engineer Michel Virlogeux and British architect Norman Foster it is the tallest bridge in the world with one mast39s summit at 3430 metres above the base of the structureUrban Exploration often shortened as UE urbex and sometimes known as roof and tunnel hacking 1 is the Exploration of manmade structures
usually abandoned ruins or hidden components of the manmade environment Photography and historical interestdocumentation are heavily featured in the hobby sometimes involving trespassing onto private Here are 10 innovations that helped build ancient Rome 1 Roman Aqueducts The Romans enjoyed many amenities for their day including public toilets underground sewage systems fountains and If youre sketching out your travel plans to Brazil dont forget to pencil in a visit to the unique and fascinating capital Brasília Often overshadowed by the flamboyant cities of Rio de Janeiro and São Paulo Brasília a UNESCO World Heritage Site is a modernist marvel that demands ExplorationPhotography Techniques for Urban Exploration Urban Exploration also known as urbex is a popular activity that involves
exploring abandoned buildings and other manmade structures in urban areasWelcome to the realm of textfree marvels Elevate your videos with our Top 11 Intro Templates exclusively brought to you by Jakhro Editz Enhance Engage with Dubais story through interactive displays at Levels 124 and 125 of Burj Khalifa Telescopic viewfinders offer detailed Exploration of landmarks revealing the citys rich tapestry Immerse yourself in the past present and future of Dubai while marveling at its everevolving urban landscape
So, next time you find yourself in this bustling metropolis, don't forget to elevate your urban exploration by immersing yourself in the architectural wonders that Toronto has to offer. Each structure tells a story, weaving together the city's past, present, and future, and giving you a new perspective on the beauty that lies within the built environment. Toronto's architectural marvels are waiting to be discovered – are you ready to embark on this visual journey?