Literary Toronto: Elevate Your Bookstore and Writing Scene
Toronto, the vibrant metropolis situated on the shores of Lake Ontario, is not only renowned for its diverse cultural scene but also for its thriving literary culture. With a plethora of bookstores and a vibrant writing community, Toronto has established itself as a powerhouse in the world of literature. In this article, we delve into the literary scene in Toronto, exploring the city's impressive array of bookstores and the impact of its writing community on the world of literature.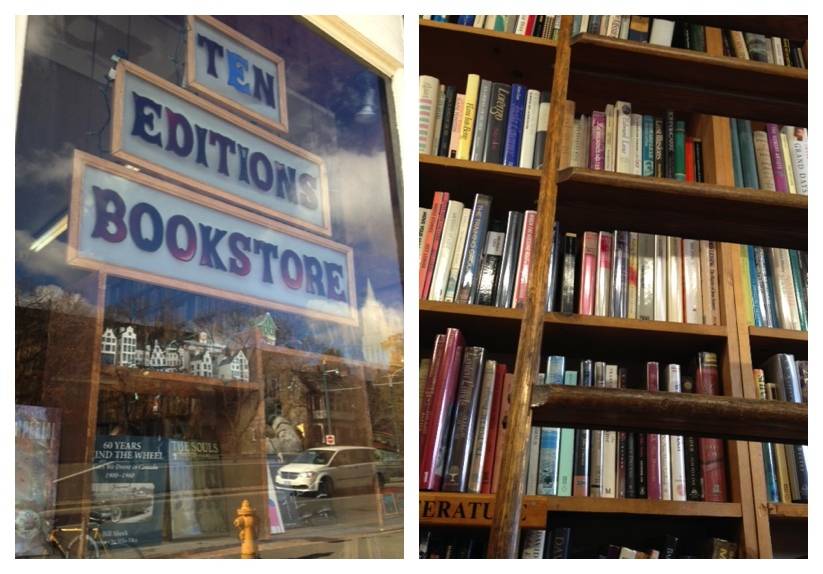 The Literary Scene in Toronto: A Powerhouse of Bookstores and Writers
Toronto boasts a rich literary history, with notable authors such as Margaret Atwood, Michael Ondaatje, and Alice Munro calling the city home. This literary heritage has paved the way for a vibrant community of writers and an impressive collection of bookstores. From the iconic Indigo flagship store to independent gems like Ben McNally Books, Toronto offers a diverse range of options for book lovers. These bookstores not only serve as havens for readers but also as platforms for local and international authors to showcase their work.
Moreover, Toronto hosts several literary events and festivals throughout the year, further cementing its reputation as a literary powerhouse. The Toronto International Festival of Authors and Word on the Street are just a few examples of the city's commitment to promoting literature and providing a platform for authors to engage with readers. These events attract renowned authors from around the world, creating a space for literary exchange and inspiration.
Why Toronto's Bookstores Elevate the City's Literary Culture
Toronto's bookstores play a crucial role in elevating the city's literary culture. These stores offer an immersive experience for book lovers, with curated collections, knowledgeable staff, and a vibrant atmosphere. Unlike online platforms, bookstores provide an opportunity for readers to stumble upon hidden gems, engage in conversations with fellow book enthusiasts, and discover new authors. The physicality of browsing through books and the joy of holding a new purchase in your hand are experiences that cannot be replicated online.
Furthermore, Toronto's bookstores actively support local authors, hosting book signings, readings, and launches. This support fosters a sense of community and encourages emerging writers to pursue their craft. By providing a platform for both established and emerging authors, these bookstores contribute to the rich literary tapestry of the city and create an environment where literary talent can thrive.
Discover Toronto's Thriving Writing Scene and its Impact on Literature
Toronto's writing scene is a vibrant and thriving community that has made a significant impact on literature. The city is home to numerous writing workshops, creative writing programs, and literary organizations that offer support and guidance to aspiring writers. These initiatives provide a space for writers to develop their skills, share their work, and connect with like-minded individuals.
Furthermore, Toronto's writing scene is diverse and inclusive, reflecting the multicultural nature of the city itself. The city's multiculturalism is not only celebrated but also embraced in the literature produced by its writers. Through their diverse stories and perspectives, Toronto's writers contribute to a more inclusive and representative literary landscape.
The impact of Toronto's writing scene extends beyond the city's borders. Many renowned authors from Toronto have achieved international success, attracting a global audience to the literature of the city. Their works not only showcase the talent that exists within Toronto's writing community but also shed light on the city's unique cultural identity. In this way, Toronto's writing scene acts as a window to the city's soul, inviting readers from around the world to explore its vibrant literary landscape.
There are a number of reasons why writers use motifs to elevate the quality of their work Motifs can Create a mood Evoke emotion and feeling Illuminate key themes Engage the readers on an intuitive level Add deep symbolic meanings through repetition Develop a melodic pattern of ideas23 Literary Devices to Elevate Your Writing Craft Posted on May 19 2023 Written by Chandler Bolt Blog gt Fiction Writing All writing is made up of literary devices Literary devices like the good ole flashback intentionally uplevel your writing make it better more impactful and craft your writing to hook readers from the introductionToronto39s Mystery Bookstore stocks titles from around the world especially all your fave Sherlockiana thrillers detective fiction and crime novels 12 Ella Minnow Children39s
BookstoreWriting 22 Essential Literary Devices and How to Use Them In Your Writing Written by MasterClass Last updated Sep 7 2021 8 min read Literary devices are specific techniques that allow a writer to convey a deeper meaning that goes beyond whats on the page5 Surefire Ways To Raise The Stakes Of Your Story Written by Claire Bradshaw in Fiction Writing Every story must have stakes Stakes especially high ones keep the plot moving keep the characters growing and changing and keep your readers engaged1 Alliteration Some super sentences supply stunning samples of alliteration such as this one In other words an alliteration is a literary device that features a series of words in swift succession all starting with the same letterThe Fundamentals of Writing a Scene Note from Jane Todays
guest post is excerpted from the recently released Writing Deep Scenes by Martha Alderson and Jordan Rosenfeld Writers Digest Books When writing fiction or even narrative nonfiction Scenes are microcosms of your larger plot Each Scene takes us into a crucial moment of your Mastering the art and using literary devices examples can transform your writing elevating it to new heights of creativity and engagement Embrace the secrets of compelling prose unleash the power of literary devices and watch your writing flourish Start exploring the world of literary devices and infuse your writing with its magic
Toronto's literary culture is a force to be reckoned with. From its diverse array of bookstores that provide a haven for book lovers to its thriving writing scene that produces both celebrated and emerging authors, the city has firmly established itself as a powerhouse in the world of literature. By embracing its literary heritage and nurturing its creative community, Toronto continues to elevate its bookstore and writing scene, inspiring readers and shaping the literary landscape both within and beyond its borders.